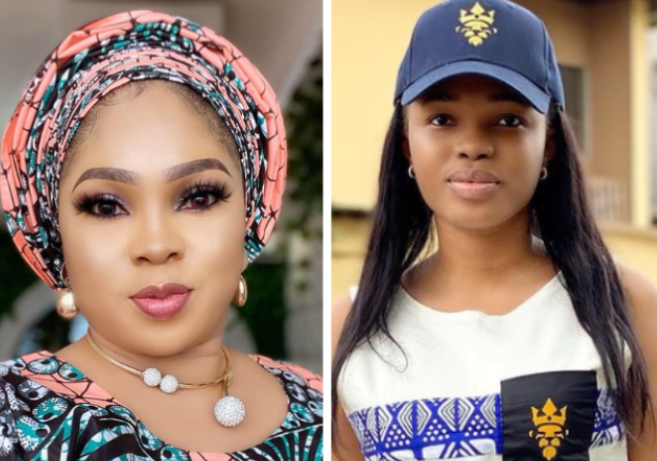 There is a great joy in motherhood as you raise your kids to an adults. Watching them grow from babies to adults is such a happy experience. Also, every mother pray for their children to be successful in life and seeing them gradually becoming a carbon copy of you is so golden. There is also a strong bond between a mother and daughter as they are confidant to each other. It is also necessary for mothers to be role model to their daughter.
In the Nollywood movie industry, we have female celebrities who work hard to take good care of their families without the husband figure. They are performing their parental duties to their children by putting their best in their career. In this article, we will be discussing popular Yoruba Actress Regina Chukwu who is a single mother of two children. She lost her husband to death early in their marriage and has not tied the knot since then.
In a recent post on her official Instagram page, Regina Chukwu has showed off her beautiful grown-up daughter, Racheal Nwafor. The young lady really resembles her celebrity mother. Captioning the picture on the recent post, Regina Chukwu said, "Daughter of mine, Her mother's daugher".
This lovely photo of Regina Chukwu's daughter has attracted several lovely comments under the post. Look at some reactions below