The popular controversial Nollywood actor Uche Maduagwu has recently recently told actress Princess that she lacks proper home training. He told her this because of the way she talked to Baba Ijesha mother.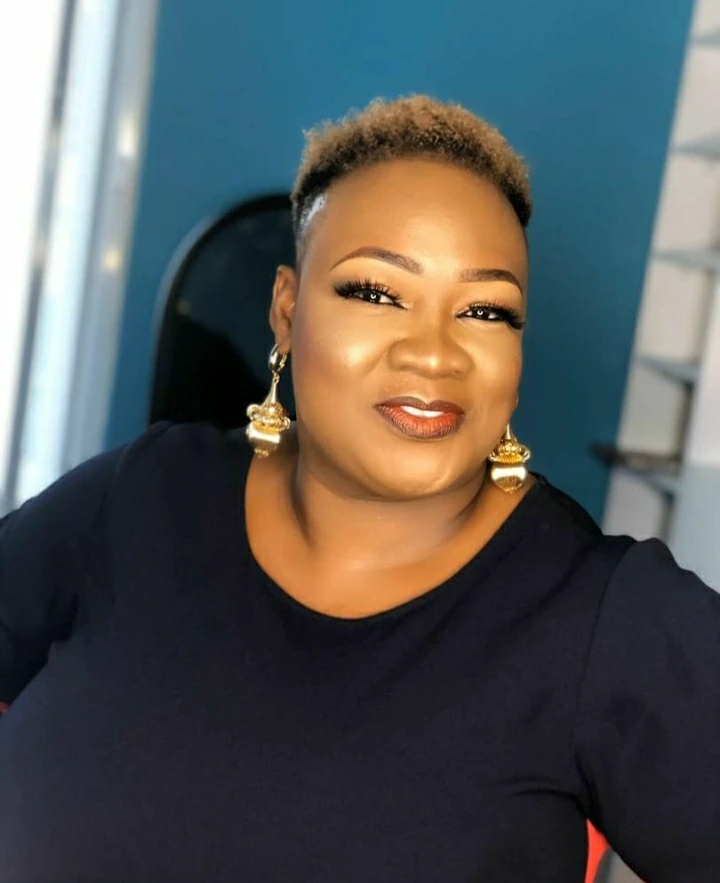 As we all know, actress Princess and actor Baba Ijesha have court case. Baba Ijesha's mother begged Princess to close the case so her son can be freed, but Princess blasted her.
This was what made uche Maduagwu react. He posted photos of Princess and Baba Ijesha's mother on his Instagram page. On the photo he wrote, "You lack proper home training. Is mama Rainbow your age mate?" See a screenshot of his post below.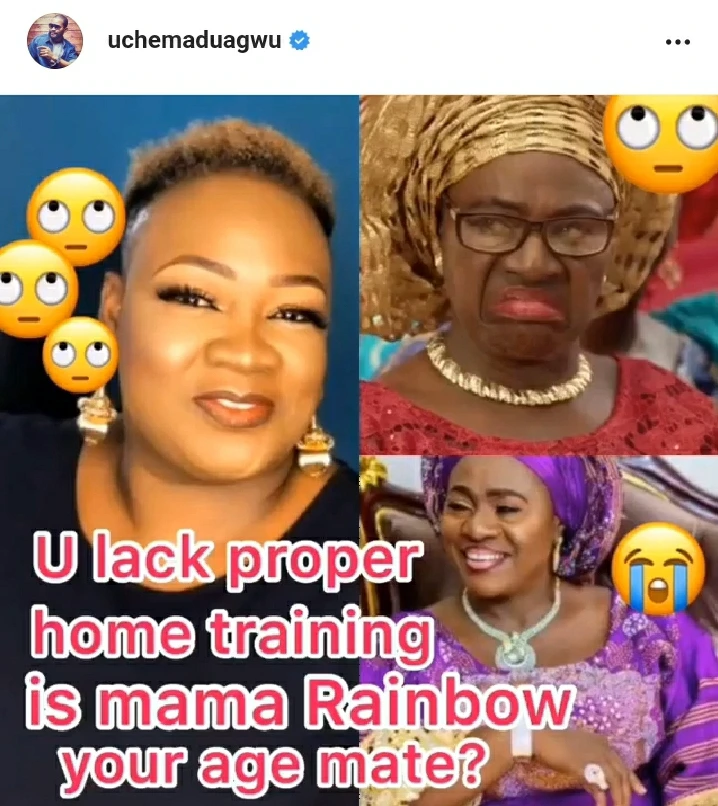 On the post he said,
"Dear princess, go back and collect proper home training because Iya Rainbow is a good mother. So what if she begged you for a day to forgive Baba Ijesha but mistakingly said she begged you for almost 4 days in an interview. Come on, at 78 years any elder fit make such mistake. As a true and loving mum, its her right to beg on behalf of Baba Ijesha and its also your right to refuse, stop behaving like fufu".