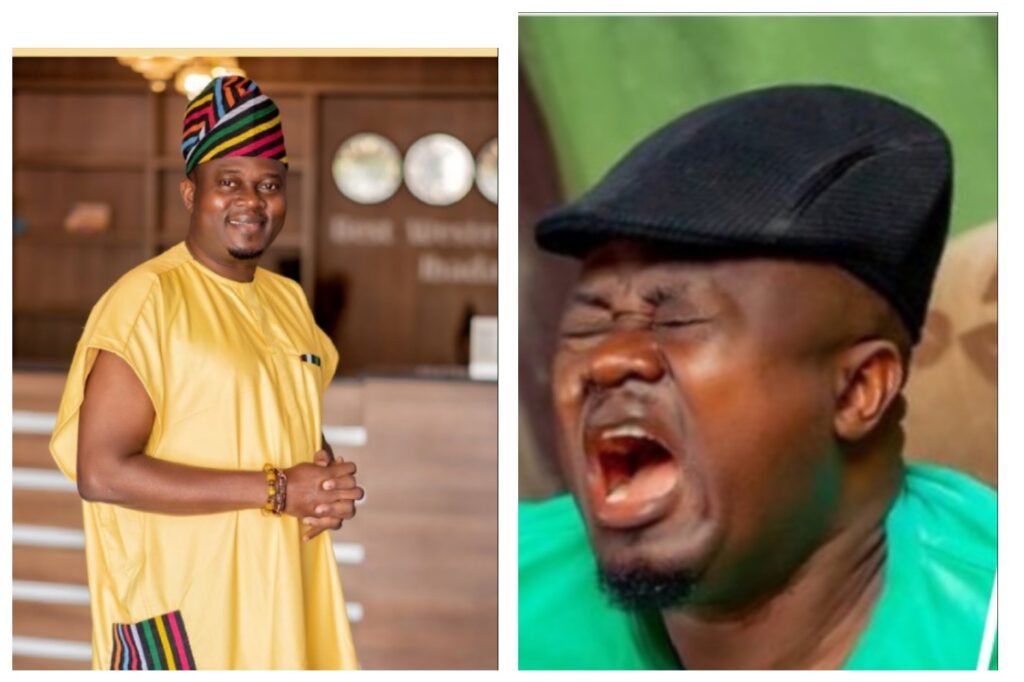 The fantastic Nigerian Yoruba actor Muyiwa Ademola laments over the recent happenings in Yoruba movie industry. This talented actor Muyiwa Ademola cried out to God for help, as he revelas that God should take control over the Yoruba movie industry.
Lamenting over the recent happenings in Yoruba industry, actor Muyiwa Ademola wrote; Dear God, please heal my industry. We are preachers but we should be preached to. We are healers but we should be healed. We are teachers but we should be taught he said. This was coming after the popular Yoruba actor, Yomi Fabiyi released a movie that mimick what happened among Iyabo Ojo, Baba Ijesha and the girl he defiled. So many Yoruba actors and actresses has taken to their respective social media platforms, to give their opinion on how they feel, about the movie which mimick everything that happened among Baba Ijesha, the girl he defiled and Iyabo Ojo. So several actors including Muyiwa Ademola has been dragging Yomi Fabiyi for producing a movie that tarnish the image of yoruba movie industry. So this morning, Muyiwa Ademola has begged God to take absolute control over Yoruba movie industry.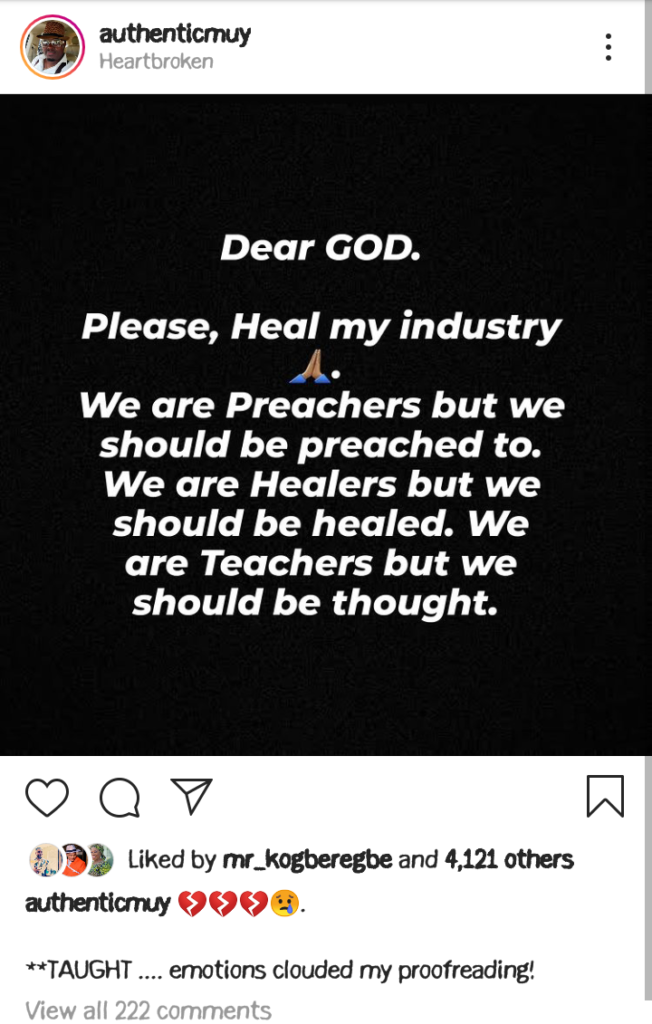 Muyiwa Ademola is a talented Nigerian Yoruba actor, movie producer, entrepreneur, scriptwriter, brand ambassador, movie director and a brand influencer. Muyiwa Ademola has featured and produced several award winning Yoruba movies. This handsome actor Muyiwa Ademola has managed to carve a niche for himself in the entertainment industry. Muyiwa Ademola was born on January 26th 1971 in Abeokuta, the capital of Ogun state. Muyiwa Ademola has proven to be one of the best actors we have in the movie industry. Muyiwa Ademola has won numerous awards and nominations to his name. Muyiwa Ademola unique method of interpreting movie scripts has brought him this far. Muyiwa Ademola got married to his beautiful wife, Omolara on June 24th, 2006. Muyiwa Ademola and his wife are blessed with beautiful children. Muyiwa Ademola is no doubt a force to reckon with in the entertainment industry.