A few hours ago, Popular Yoruba Actress Mo bimpe was seen slaying in aqua blue hoodie and shorts in a beautiful photo on her Instagram handle, the beautiful actress was absolutely amazing as she glowed with both confidence and charm. Fans couldn't contain their excitement as they threw comments and flattery on her beauty and her dope fashion sense. A lot of men on her Instagram page started asking her questions if she would go out with them which she either politely replied or ignored.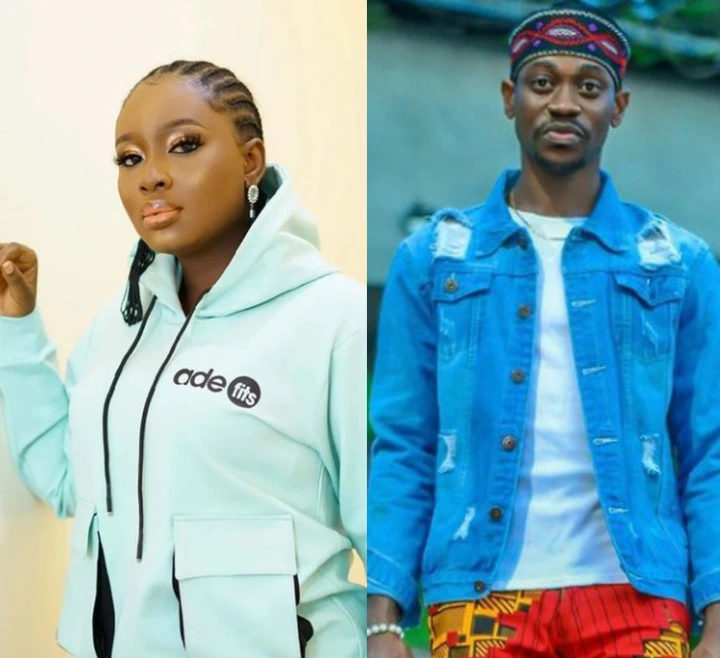 Although some female fans also asked sensitive questions about her personal life. Out of all their comments, there was one which was particularly interesting, a female fan of hers told the initiative to ask about the state of her relationship with popular Nigerian Actor Lateef Adedimeji, which surprisingly she was quiet about since she made sure to answer everybody else's questions about her beauty, fashionable clothes and others.
The question that female fan asked was this, "I'm wondering why you and your partner put everyone on suspense about your relationship. We hope to see you guys tie the knot soon". This question got no reply from the beautiful actress and one can only assume that the plans for marriage have not been thought about yet.
Check out the photo she shared below.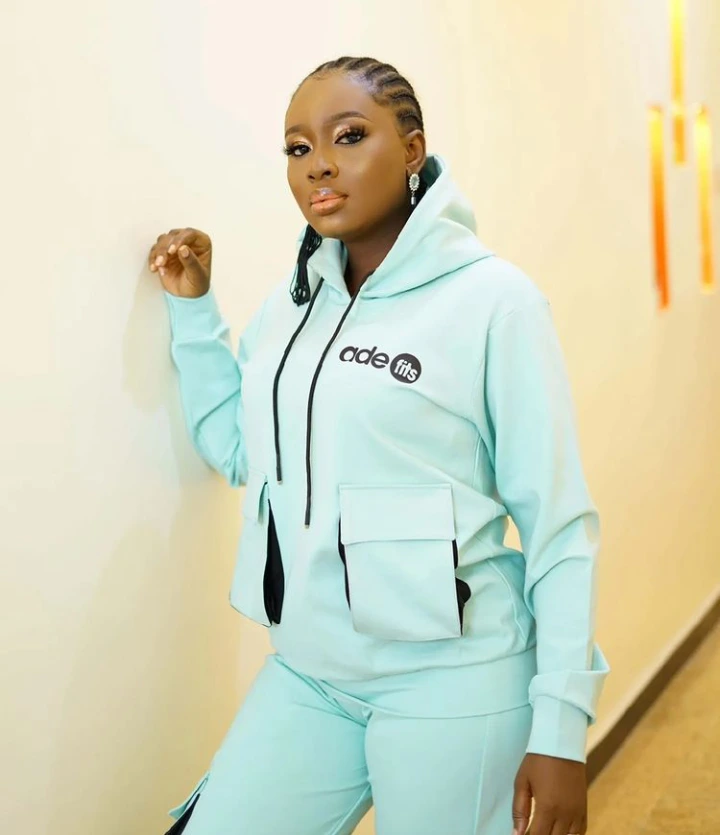 Check out the screenshots of their reactions below.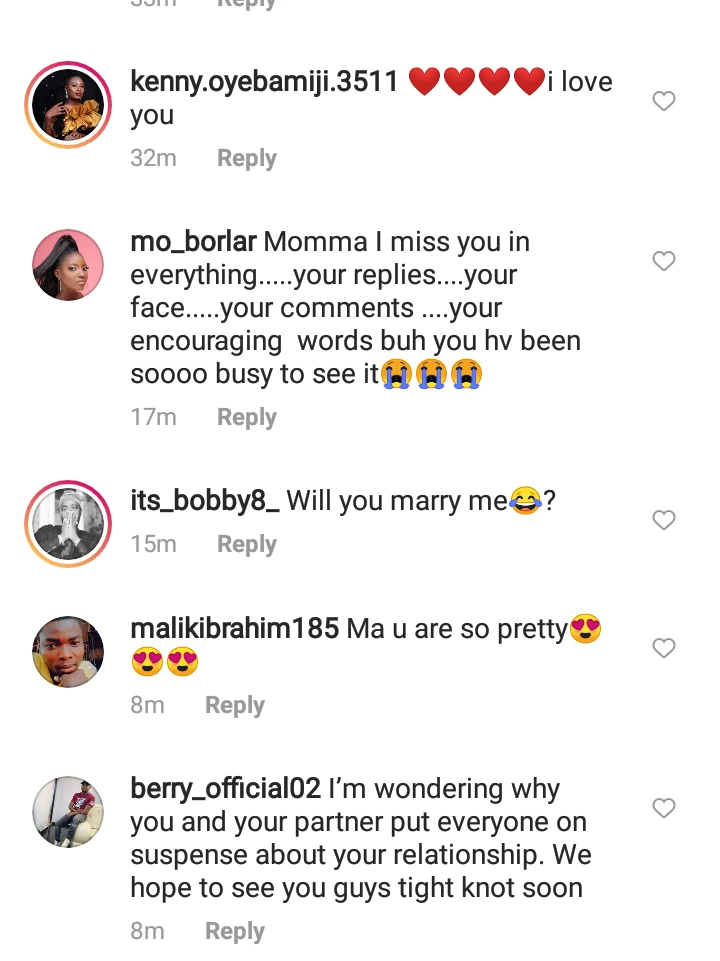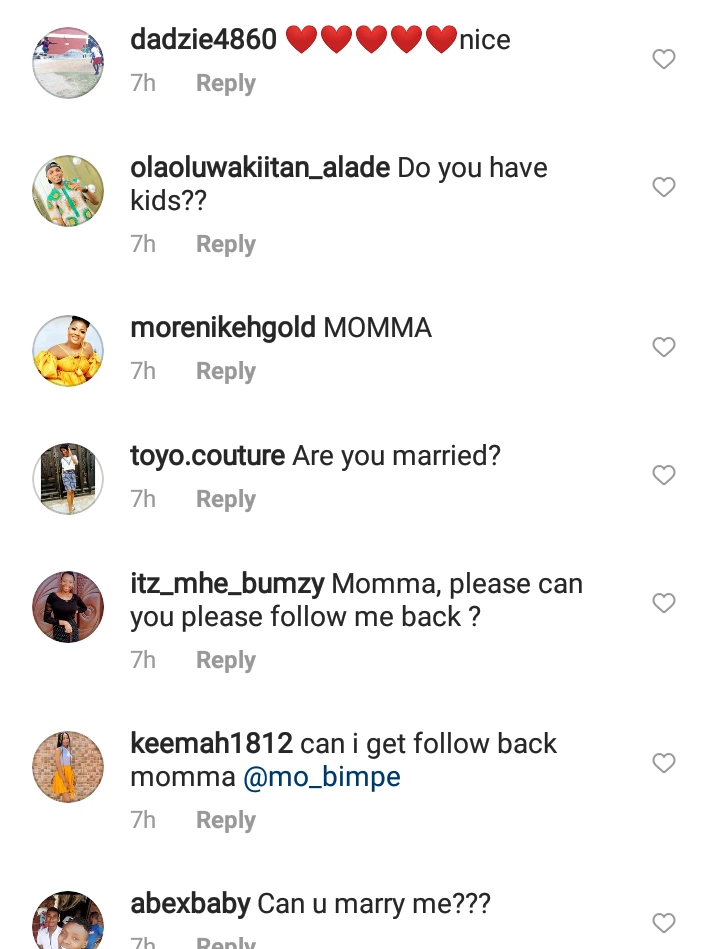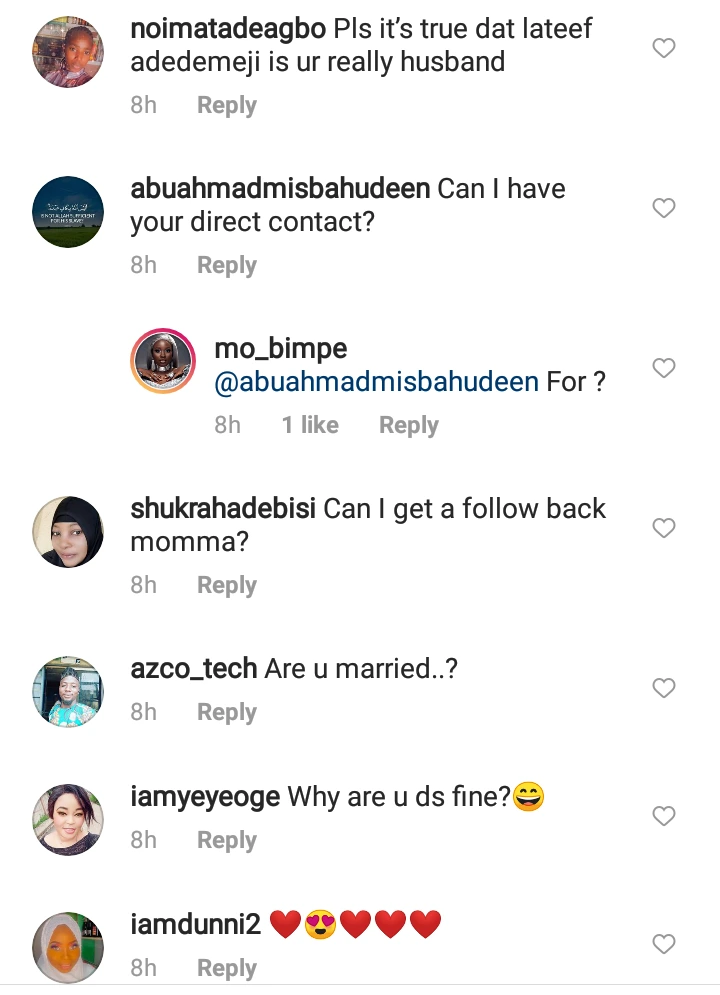 As everyone knows, Mo Bimpe and Lateef Adedimeji have been in a relationship for quite a some time now, and while their fans are used to seeing them post adorable photos and captions about themselves.
Some Fans are expecting them to move things up to the next level but it seems none of them are saying anything about it which is only leading to speculations if the two of them would get married at all. There seems to be no problems between the two of them so it is only natural to wonder if they perhaps waiting for the perfect time.