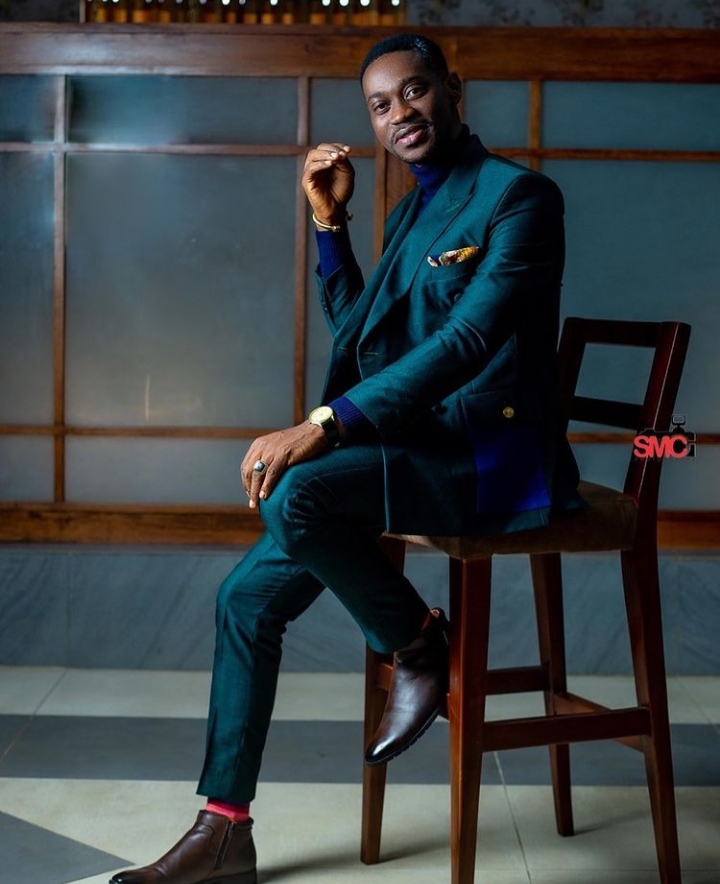 Nigerian actor and movie director, Lateef Adedimeji on Tuesday bagged the award for the Nollywood Actor of the Year Award.
The 35-year-old actor known for his remarkable impression of Igbo language accent took to his Instagram page to share the news while appreciating his fans and colleagues for their support.
The award which was presented to him at the event was courtesy of YOMAFA Awards and he dedicated it to some of his colleagues, whom he described as his bosses that were nominated in the same category as him.
Sharing the post the actor wrote;
Shey I told you problem no dey finish? So we have to celebrate every win, this just came in and I must tell you I'm grateful for it, because I can't take this for granted, it means everything to me.I'm grateful to God, for the talent and the will to dig deeper when the light is burning low, for the strength to carry on when the road doesn't lead home and for the nights of over 100 missed calls…I'm grateful to the team behind me, for the understanding family around me and for the fans that keep driving me to do more even in the face of many odds…To everyone that has ever rang me for an opportunity to work together, to everyone that has spent time, data or resources to watch me do my thing…To those that truly care, I say thank you. Again as always I understand this means pressure, I hope to continue to turn out the best, the goal is to never stop…Thank you @yomafa_global_award your boy is grateful.Now let's get back to work… it is what it is