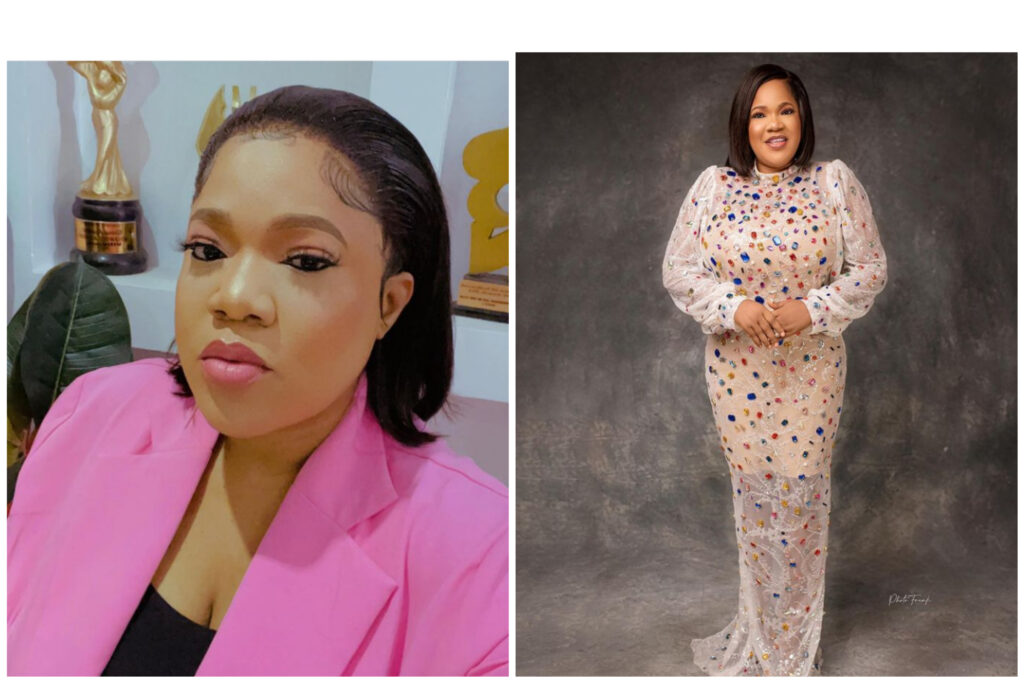 Award-winning Nollywood actress, Toyin Abraham Ajeyemi has taken to social media to recount her experience while filming her blockbuster movie, The Ghost and the Tout Sequel.
In a video shared, she captured some moments from behind the scenes that got tongues wagging in astonishment.
There was the moment she almost totally lost her balance and fell on the ground because of the stress and tiredness accompanied by the work, some of her colleagues, however, came to her rescue during the incident.
Another was when she lost her voice while filming, she instantly prayed to God to regain her voice.
According to the actress, she is grateful to God for answering her prayers, despite the challenges encountered.
She wrote:
Some behind the scenes story from #TheGhostandtheTouttoo – So, I was so tired that I lost my balance and fell. @amapsalmist and @officialosas were so scared and they helped me up. Thank God for God! Also, when we were filming, I lost my voice and I prayed to God and guess what, He answered my prayers.
watch video below;