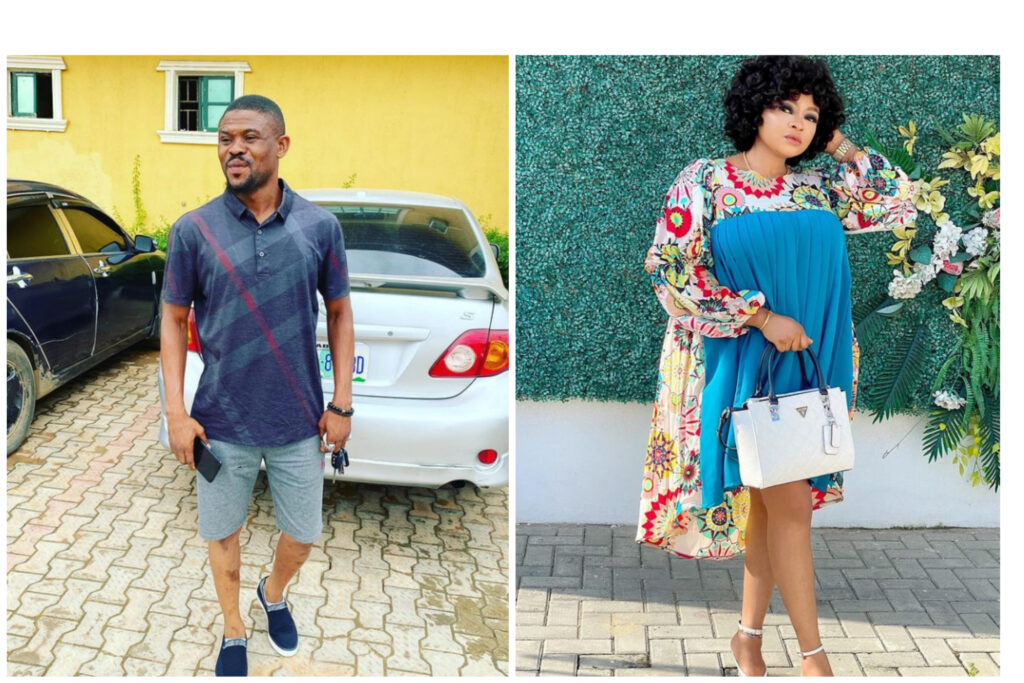 Nollywood actress, Funmi Awelewa has taken to social media to appreciate her friend and colleague in the movie industry, Ayanfe Adekunle, better known as Monsuru, for not giving up on her.
According to the actress, Ayanfe who is also a producer believed and supported her work even when she started off as a rookie actress.
Sharing a video, she mentioned anytime she felt like giving up, he is always there with his soothing words and she thanked God she did not choose to give up during those rough moments.
She wrote:
you're one of the few producers that believe in me when I started my acting career. You supported me even when I was a novice in the industry. You said to me, "Funmi you can do it" don't lose focus. Thank God I didn't give up when it was tough!
Thanks Monsuru