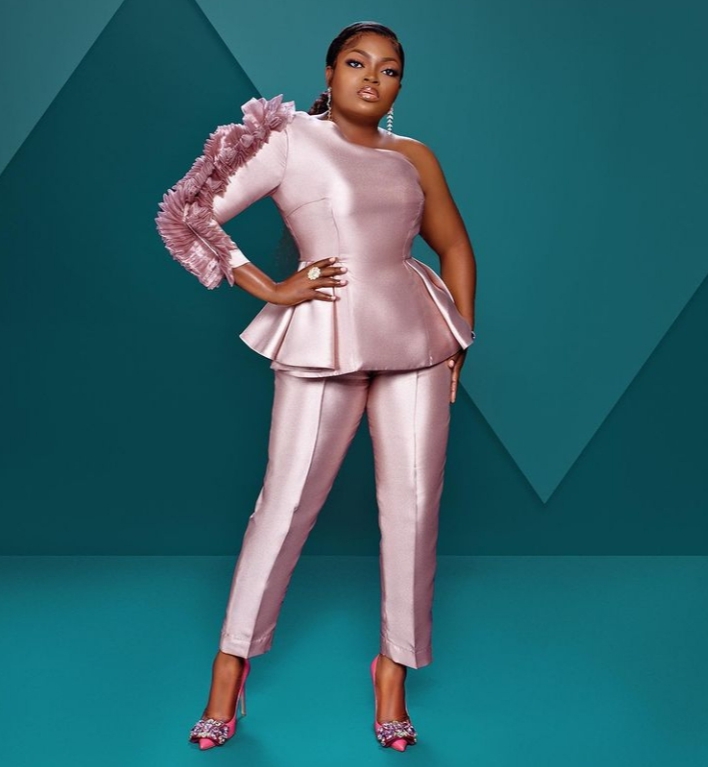 Nollywood actor Funke Akindele and her husband JJC Skillz has shared adorable photos of themselves as they celebrate their 5th wedding anniversary.
This comes a few days after the actress, for the first time, spoke about her crashed marriage with Kehinde Oloyede Almaroof and advised ladies to avoid been pressured into marriage.
In the post on Instagram, Funke Akindele expressed appreciation to her husband and prayed that they would live longer together in good health and wealth.
She added that God would watch over his husband, JJC Skillz and their children.
funkejenifaakindele wrote;
Thank you, Lord!! Happy 5th wedding Anniversary to us, my darling husband @jjcskillz
I love you, Bolarinde. Thanks for all you do for us. May we live longer together in good health and wealth. Oluwa a wa pelu wa ati awon Omo wa! Oju o ni Tiwa lagbara Olorun. Amin.
Similarly, JJC Skillz took to his Instagram page to share throwback photos and videos of their fairy tale wedding, stating his best decision was marrying his friend Funke, who turned everything to him.
JJC Skillz added that against all odds, they are still together, and he looks forward to the rest of the journey in marriage.
jjcskillz wrote;
My best decision was to finally settle down with my friend @funkejenifaakindele now my everything. Against all odds we are stronger than ever I look forward to the rest of our journey.
See their post below;