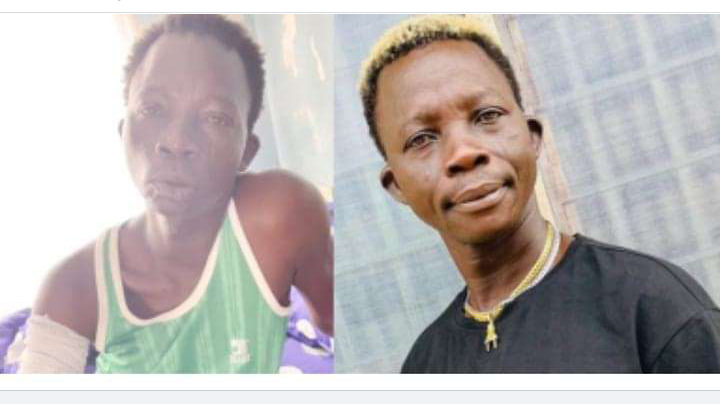 Yoruba comic actor Olajide Olajire popularly known as Atori or Agba Yahoo while in hospital bed thanks God for keeping him alive after he was involved in an accident a few days ago.
Time of gist recalls that Agba Yahoo with his personal assistant involved in an accident on his way to work, leaving his car burnt to ashes.
Fews days after Agba Yahoo shares a video of himself on the hospital bed, thanking God and those who rescued and support him.
He said "I thank God, I thanks those that rescued me where my car got burnt, I thank those who stand by me, God will always be with
I sustained injuries on my hand and leg but am getting better, thanks to you all."
Watch the video below: