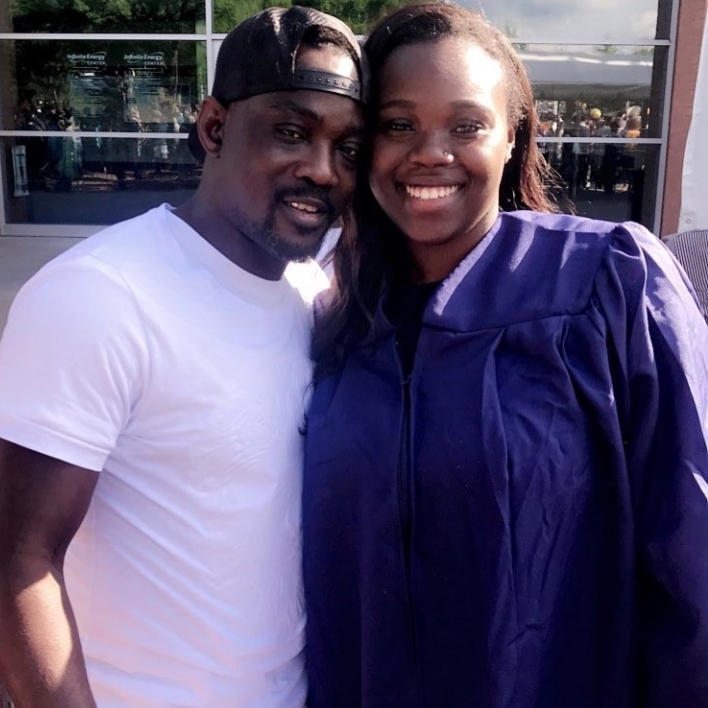 Miss Opeyemi Odetola Alabi, the daughter of popular Fuji Singer, Wasiu Alabi 'Pasuma' has become a Naval Officer In the United States of America.
See her photos below;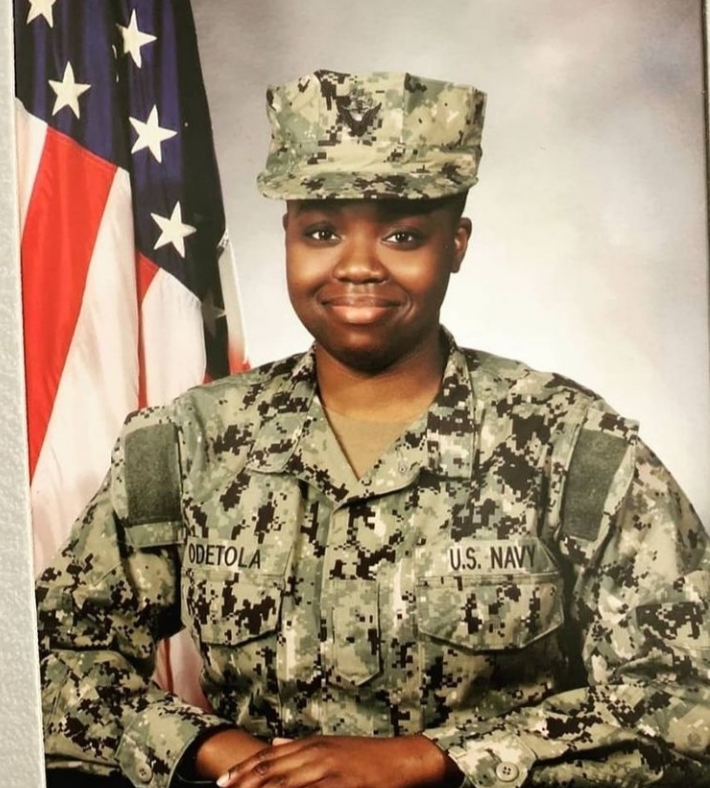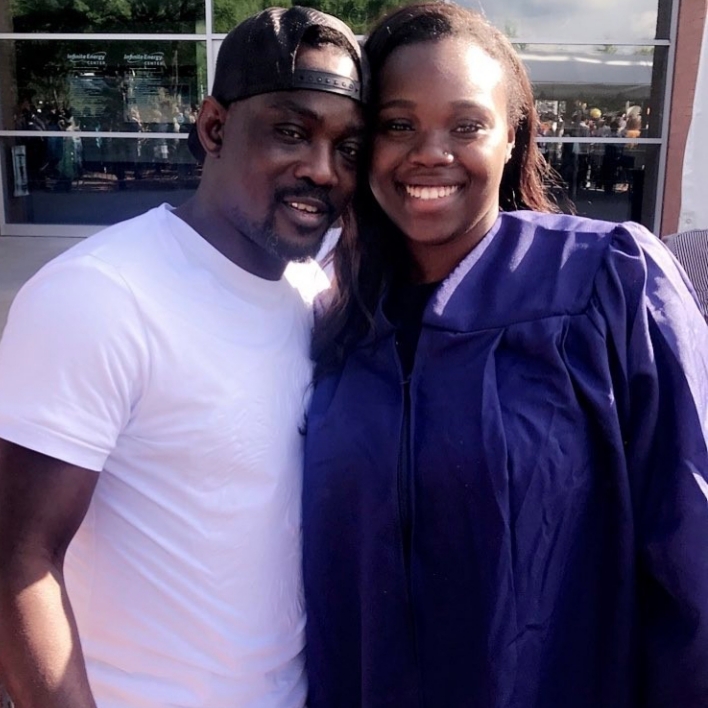 Her daddy talks about the reason why he allow her to join US Navy
He said, "I am proud of her. Any parent would be proud to know that their child has a mindset of service.
"I supported her decision from the beginning. She had been talking about joining the US Navy for some years, so I was not surprised when she eventually enlisted."
The singer also stated that even if his daughter indicated interest in joining the Nigerian Army, he would not have discouraged her. He added, "As a Nigerian, I have the utmost respect for the men and women of the Nigerian military for the selfless work they do. The level of insecurity in the country may initially make any parent feel unsure about their child joining the military. However, there is the risk of danger in almost everything we do in life. Pilots take risks; driving a car or crossing a road also has risks. Being in the military in America too involves risks, so I would not have discouraged her."