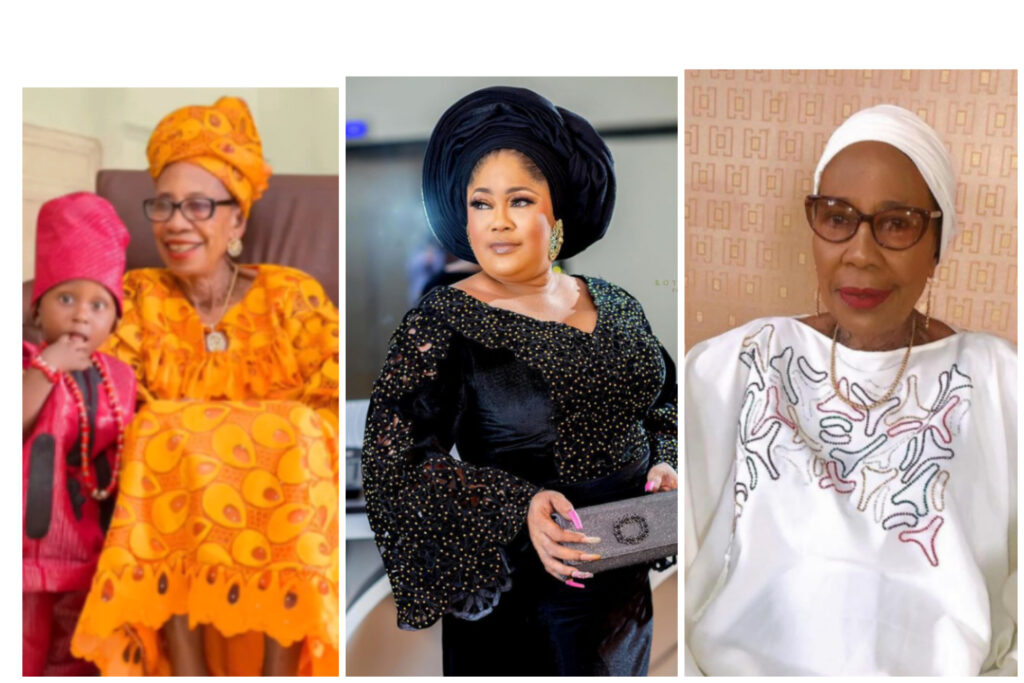 Popular Yoruba Actress, Tayo Odueke aka Sikiratu Sindodo lost her mother today. The light-skinned actress hasn't announced the death of her mother on her social media platform. But celebrities in the Yoruba movie industry have reacted to this sad news. The cause of her mother's death is unknown.
Popular Yoruba Actress, Kemmy Korede said, "Innalilah wahina ilehi Rojiun. Mama rest in peace. We love you. But Allah loves you more. Accept my condolences baby".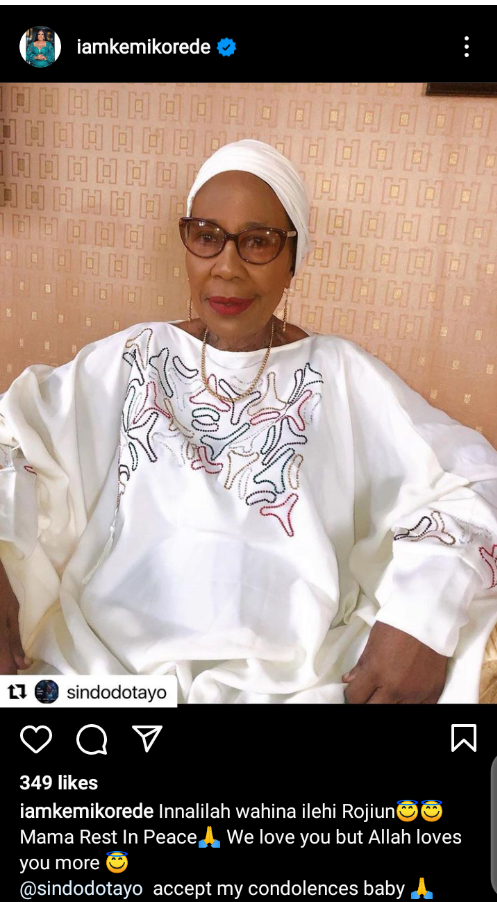 Another actress, Bimbo Success said, "Innalilah Wahina Ilehi Rojiun. Rest in peace ma. We love you. Accept my condolences dear".
Am quite emotional this morning 😔
Asking myself where I was when my Mum was growing so old?
I was close yet so far🤦🏽‍♀️
Busy hustling to make ends meet and not knowing time was ticking 🤨
Happy birthday to my real MPV💪
My strongest pillar ❤️❤️💯
Iya mi❤️Also my fight buddy🤣
Chai my mum can shout for Africa 🙆‍♀️
Seeing your great grand child alone & sharing the same birthday with you is grace4th generation 👏👏👏👏
May Almighty Allah continue to grant you longliife in good health & wealth
Insha Allah 🙏🏼
And happy birthday to my little man
LLNP May you be a blessing to your generation now & beyond.