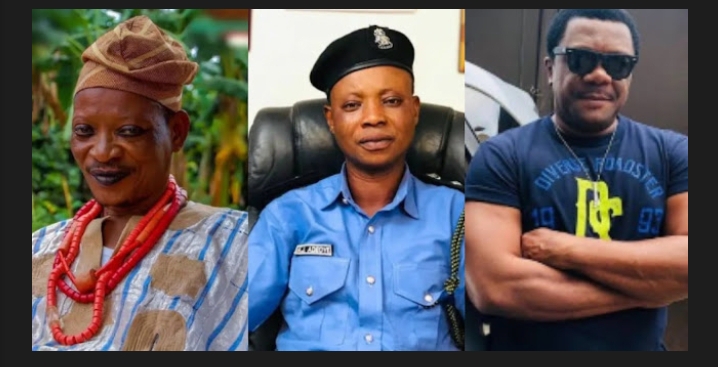 They are some well-recognized and respected Yoruba actors in Nollywood who are known for one particular role in movies. Immediately their face is seen in any movie, one can guess the role they will be playing in that movie. I believe they stick to one role because it made them popular and also because they can execute the role perfectly.
Sometimes when they try playing another role, they always look weird and the movie is sometimes boring to watch except another popular Yoruba actor is in the movie. Below are some Yoruba actors and the role they are popularly known for in movies.
1. Kelvin Ikeduba
Kelvin Ikeduba is a very talented Yoruba actor who is popularly known for a particular role in movies. He loves acting the role of a villain or gang lord. He has played this particular role over and over again that one would easily guess his role each time they see him in any movie. He looks very weird each time he tries to play the role of a humble guy in movies.
2. Fatai Odua
Veteran Nollywood actor, Fatai Odua also known as Lalude is also known for a stereotype role in movies. He usually acts as a no-nonsense herbalist who does powerful charms for people, especially for armed robbers.
Whenever he is seen in any movie, one would know immediately that they will probably be armed robbers in the movie who will come for charms. He plays the role of the herbalist so well that he can't act any other role that well.
3. Owolabi Ajasa
Owolabi Ajasa is another highly recognized Yoruba actor who is known for a particular role in movies. Immediately you see his name as one of the cast, just know that he is going to act as a police officer. His role as a police officer made him famous in the Nollywood industry.
These Nollywood stars are mostly known for the roles highlighted above and it has brought them fame in Nigeria and outside the country. From my end, it's nothing but appreciation for these wonderful actors who made our movies exciting.