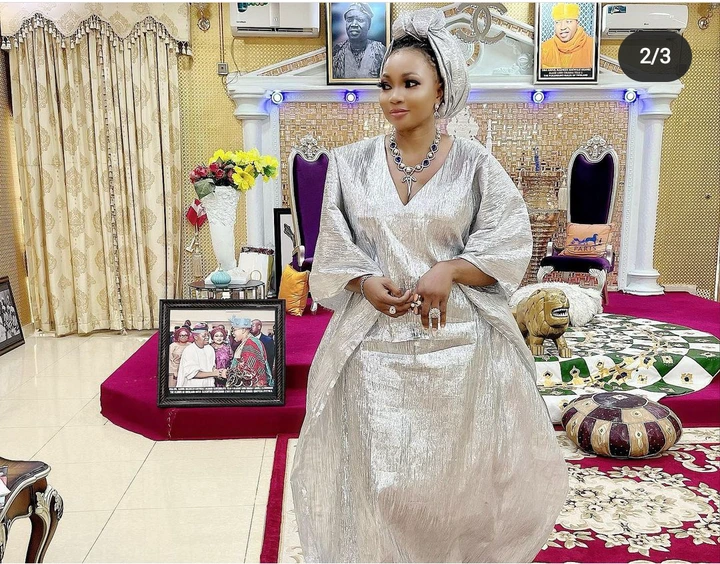 The Popular Nollywood actress, Jumoke Odetola, who is well known for speaking English vocabularies in Yoruba and English movies, is one of the fans of popular Yoruba Monarch, Oluwo of Iwo, Oba Abdulrasheed Adewale Akanbi Telu 1. She was in Iwoland some days ago to celebrate 'Odun Olohun' (God's festival) with the King of Iwoland. She is one of the dignitaries that made the event crowded.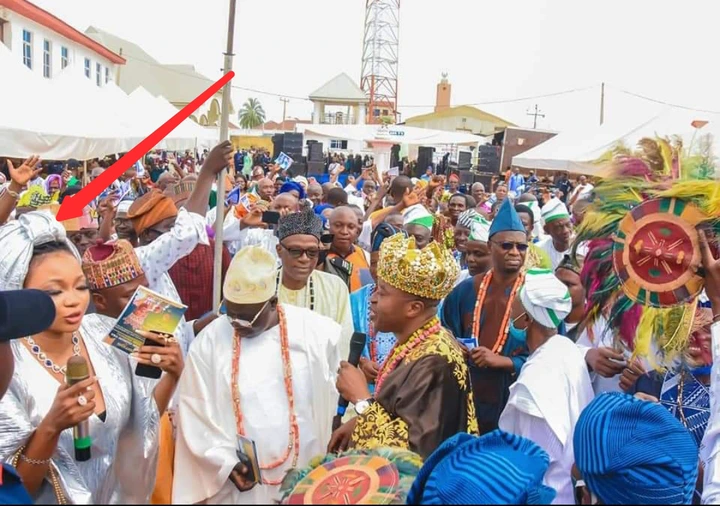 The festival was an interesting event at the Oluwo of Iwo's palace on the 9th of November 2021. According to Oluwo, he used the festival to celebrate and praise his God who installed him on the throne of his forefathers. Many Religious clerics were present to witness the event.
No Yoruba King has staged this kind of event before, Oluwo of Iwo was the first King to do it in Yoruba land and he made it known that it will be a yearly program to praise his God.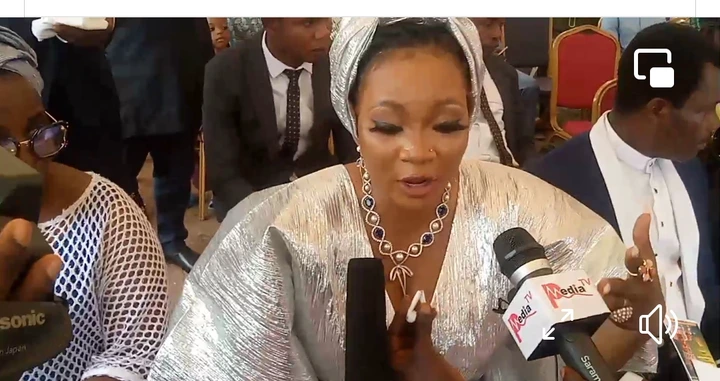 However, while the program was going on, Nollywood actress, Jumoke was interviewed by AlaroyeTV, why she came from Lagos to join Oluwo of Iwo in celebrating Odu Olohun. She said she joined him to praise God that created us. She added that many people might not know the importance of the festival but it is one of the ways to praise God.
Jumoke Odetola took to her Instagram page to share the beautiful photos she snapped at Iwoland.
Photo: Jumoke Odetola, Oluwo of Iwo, and Oyo State Speaker, Adebo Ogundoyin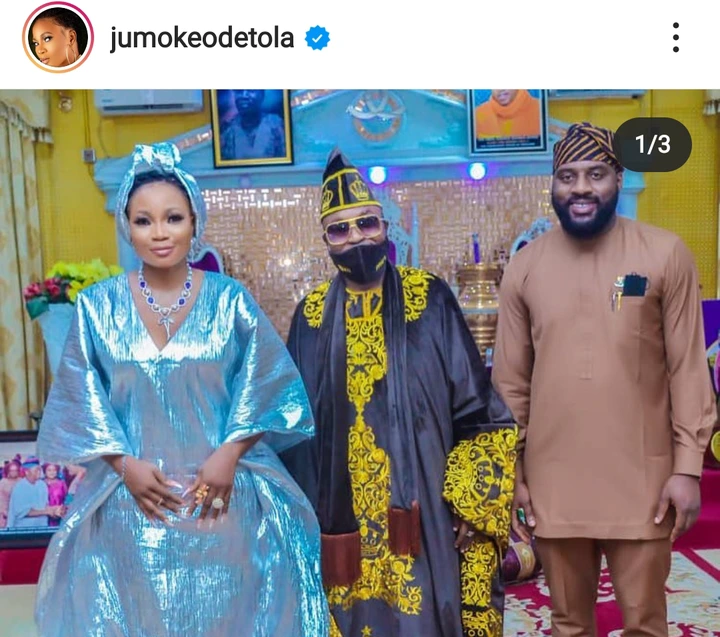 Why do you think Jumoke Odetola likes Oluwo of Iwoland?