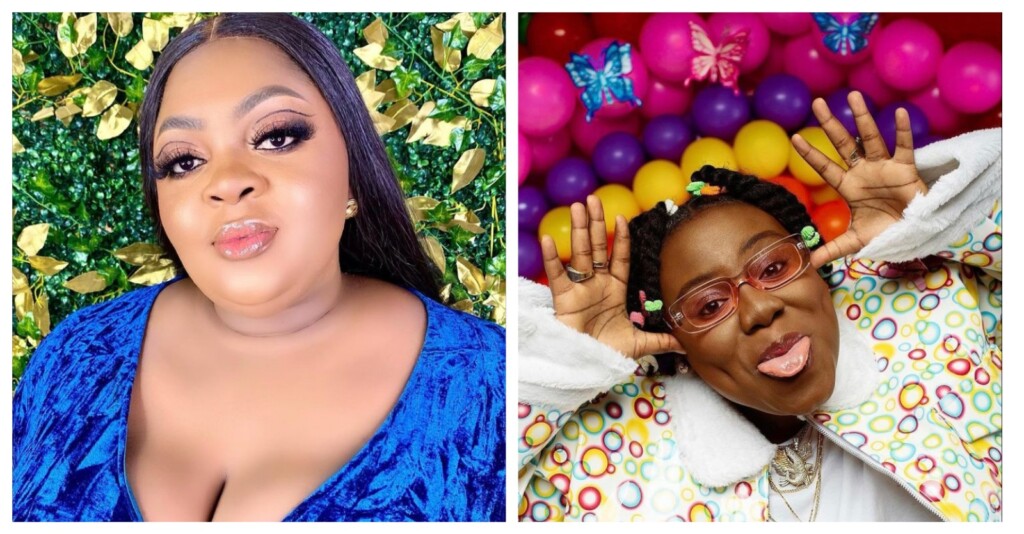 Nigerian singer Teniola Akpata popularly known as Teni has surprised Nollywood actress Eniola Badmus with two million Naira ahead of her 20 years celebration in Nollywood.
This comes a few days after popular Kayanmata seller Miwa gifted Eniola Badmus N10 million for the party.
Eniola Badmus, in excitement, took to her Instagram page to share a screenshot of the bank alert stating that her celebration was already looking good.
Sharing a photo of Teni on her page, Eniola Badmus expressed appreciation to her for coming through in ensuring that her celebration was a success.
She wrote: Thank you my boo for coming thruuuuuu @tenientertainer #EniolaBadmus20yearsonstage looking good already.