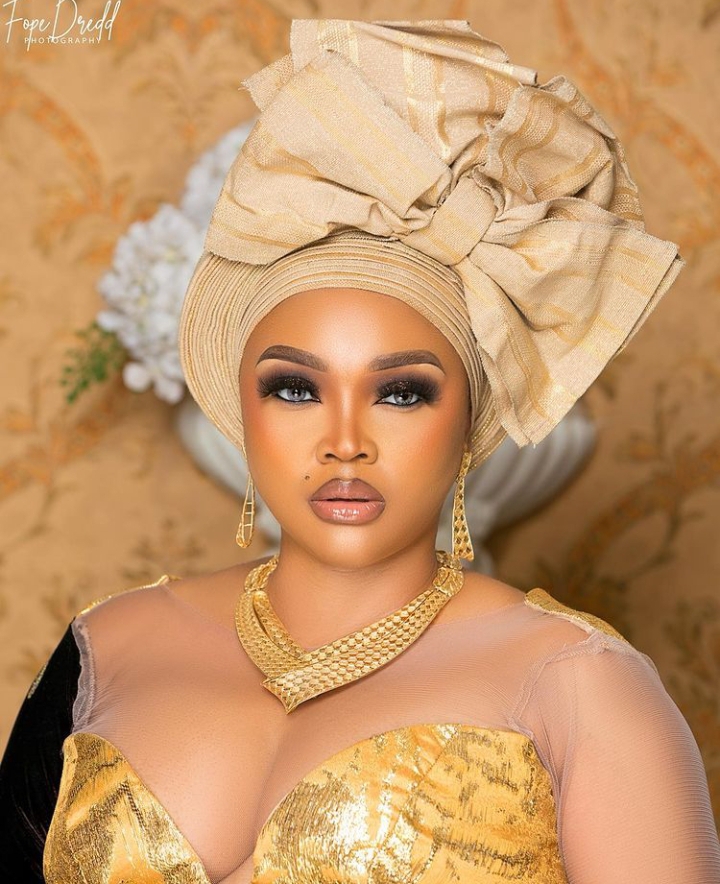 Nollywood actress Mercy Aigbe has expressed excitement over her latest achievement on the video and photo-sharing app Instagram.
Mercy Aigbe, on Monday, 15th November, hit 10 million followers on Instagram, and she is one of the few Nollywood stars with such a huge fan base.
The sexy mother of two said she feels incredibly blessed to have achieved the latest milestone and could not have done it without her fans and followers.
Mercy Aigbe said she's genuinely grateful for the following, comments, likes, support and love for her brand, and she does not take it for granted.
She wrote: Whoop! Whoop! 10 million organic followers! I am over the moon! I feel incredibly blessed to have achieved this milestone and couldn't have done it without You! Yes You! my super dupa, amazing followers.
I am genuinely grateful for your following, comments, likes, support and love for the MERCY AIGBE Brand! Thank you! thank you! I don't take it for granted! Love you all.
It was recalls Mercy Aigbe shared a hilarious encounter with a troll after fighting dirty on a social media blog.
In a post shared on her Instagram page, Mercy Aigbe said someone trolled her after commenting on a blog, and she replied, unlike her.
Mercy Aigbe said her reply follows the recent occurrences in the county today, and she is angry at the situation of things happening in the country.
Mercy Aigbe did not disclose what transpired between her and the roll but noted the troll reported her comment and blocked her on social media.
Laughing over the issue, Mercy Aigbe questioned why trolls could stand being trolled and urged netizens to be kind, adding that celebrities are not the country's problem.
Mercy Aigbe urged her fans and followers to join forces to fight the Nigerian's common enemy: Bad governance.
She wrote: Something just happened right now! Someone trolled me on a comment I made on a blog! I replied (which usually is unlike me) but today with all what is happening in this country, my blood dey hot!
So I replied and guess what the person not only blocked me but reported deleted my comment and it was deleted! So trolls can't stand being trolled.
Cowards hiding behind fake pages to troll! So you can't take what you dish out! What does it take you to be kind! Celebrities are not our problem in this country! Let's join forces to fight our common enemies! Bad governance! Ogbeni no lose focus!