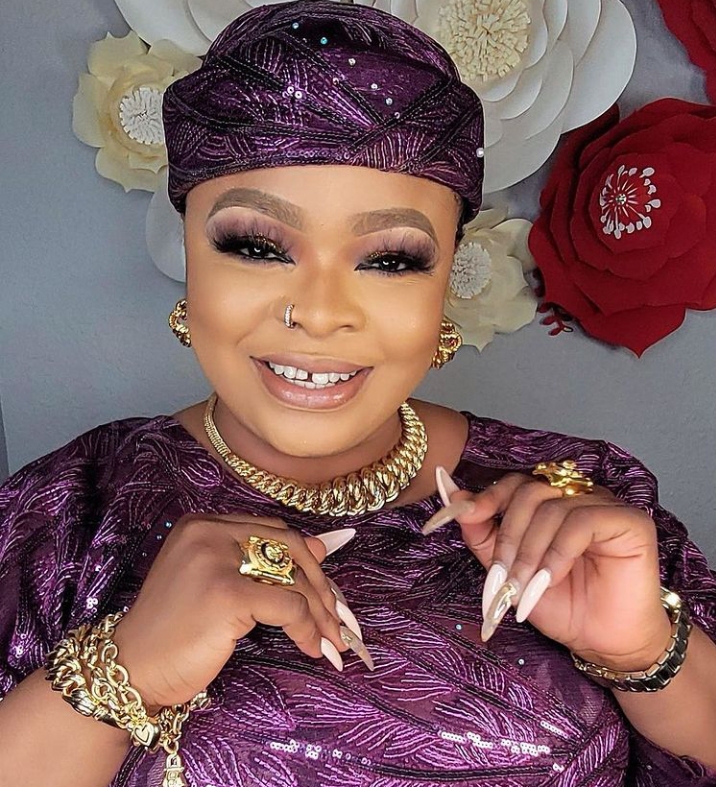 There is a lot of hardship in the country with prices of food items daily on the rise forcing hardship and hunger on the people.
Even Nollywood celebs who are known to 'form' living the good life have put that aside to complain bitterly over their inability to buy enough food despite spending heavily on them.
In fact, there aren't many people who earn money through legal means that will say with full chest that the economic isn't taking a nasty bite.
In a recent Instagram post, Dayo Amusa stated clearly that the economy has collapsed and that is why many people ard now "living in hardship and hunger".
The popular actress is not one to shy away from addressing situations that have forced the people into suffering.
She wrote;
The level of hustle this days is no joke or child's play. The economy is dea d people are seriously living in hardship and hunger.
How did we get here sef I wish and pray for more grace to do more than I do
Home Calling
Reactions below.
fancyprincess09: "Auntie Dayo, My own annoyance is why increasing price and at the same time reducing the content of commodity? Shey na government cause this one too? For example Hollandia Evap popular price was 30naira now it's sold for 100naira and yet nothing dey inside".
ajoke_beauties: "Wahalai,it hasn't been easy😢but i pray God continues to come through for us".
aduke_luxury: "You can say that again…… how did we get here. May God help us".
tokunbobaboon: "So u know …ppls till feel or think it's a joke the worst is that social media and fake life ppls and yeyecelebrities are still making ppls not to blv that the country called Nigeria is in a big mess".
olawally777: "@dayoamusa People must pray for intervention.probably military coup to end this government.l feel crying seeing ordinary Nigerians suffering..we can't continue like this.look everything must be explore to discontinue bad governance."
hanofiewatomilola: "Naso we see am oooo momma 😢😢😢😢infact in church we don't know where to direct the prayers 🙏 too maybe to Nigeria or to buhari😂😂😂😂😂"
mumcy_testimony_: "Am pregnant and scared at the same time imgine it me second baby but I felt it not now 😢 bad economy is scary".