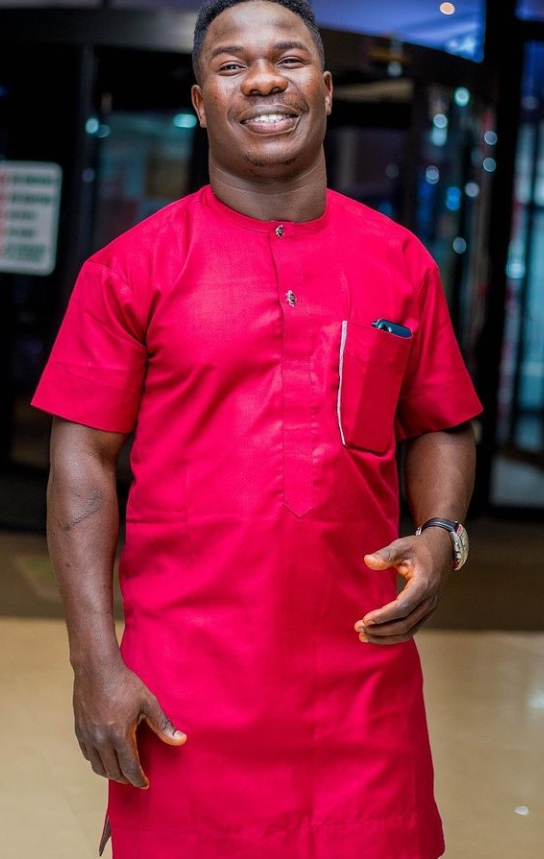 Mide Oladimeji known professionally as Dele Omo Woli is a Nigerian comedian, singer and actor. He became known as one of the member of the Instagram Parish Ministry (IPM) founded by Ayo Ajewole popularly called Woli Agba where they dish out comedy skits online. He is also a multi-instrumentalist and known to be very good with the drums set.
Dele started his career by playing drum-sets at Churches' praise nights before he met with Woli Agba who at that time was in the very popular Alfa Sule drama group. Dele joined the group and became one of their drummers and at the same time given some minor acting roles.
However, Woli Agba decided to leave the drama group and moved on of which Dele also left with him. Both recorded their first comedy skits in 2016 and everything today has become a story with peeps online always anticipating for their next comic videos.
As he celebrates with Woli Agba,he shares photos on his real Instagram page and wrote;
He wrote;
Finally the highly anticipated birthday has arrived. I bless the day our path cross Daddy, you are indeed a blessing to my life and the whole of this generation, thank you for everything Sir, God knows i can't thank you enough, I pray that On this day of your birth, may the good Lord shroud you in His awesome blessings. and may you have so many more birthdays to come. Happy birthday to the most amazing man ever.
I.P.M It's my Daddy birthday @woliagba_ayoajewole celebrate with 🙌❤️💯