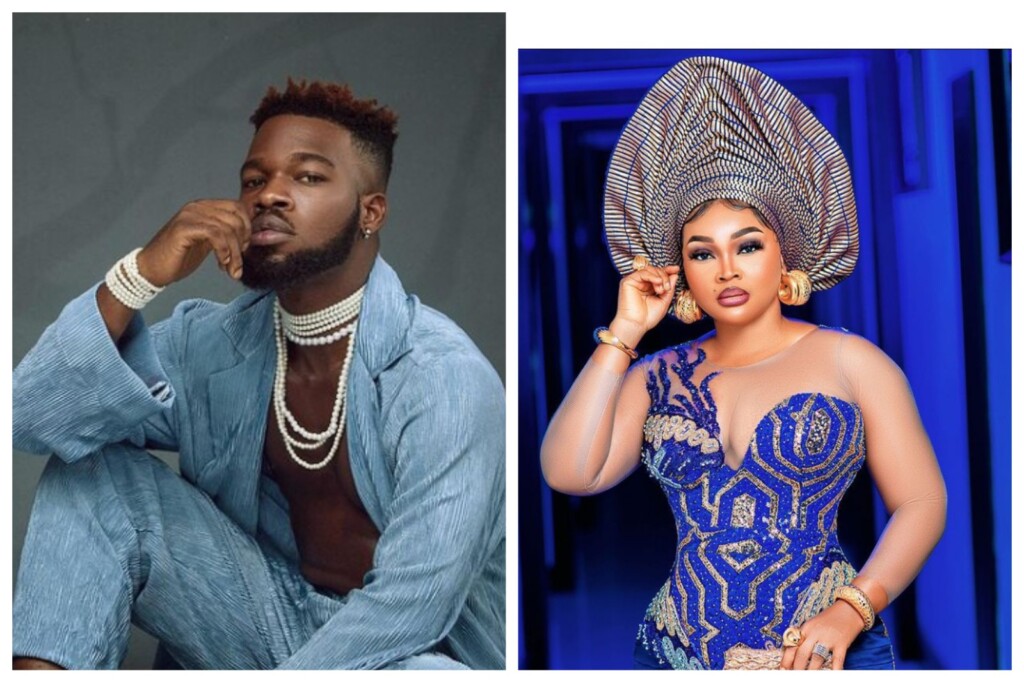 If you haven't seen Broda Shaggi and Mercy Aigbe in his new skit, then you are missing a lot. It is so hilarious.
The popular actress dropped a clip on her Instagram page but with a link to watch the full video on YouTube.
According to Aigbe, love is a beautiful thing and she will fight for her man especially if it is D'Owner.
Sometime back, the thespian got her millions of fans across the world in a frenzy when she jokingly disclossed that Broda Shaggi is D'Owner.
Not many of her fans believed and it has turned out to be for good reason.
The whole show Aigbe put up with Shaggi was for their skit
She captioned her post;
"Love is a beautiful something In case y'all don't know, my Nickname is 'Ruth', I always fight for my love! Especially D'Owner 😍
Check second slide for confirmation…. 'we die hia'… this D'Owner ain't going nowhere! 😎
2nd Slide is my current mood!"
You can watch the video below.