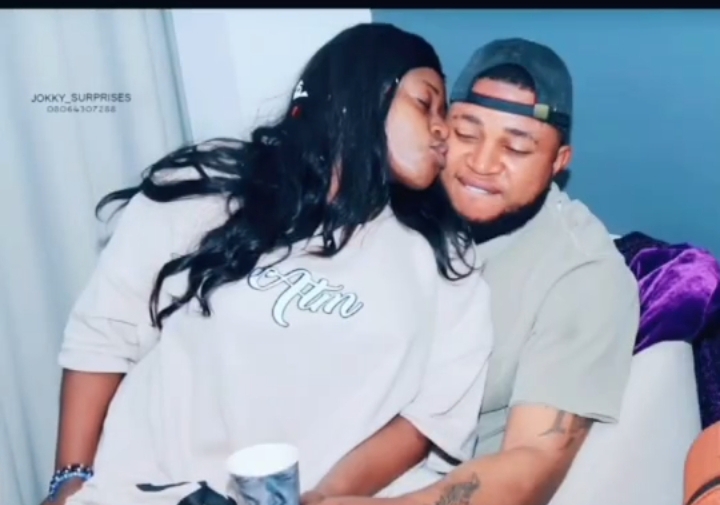 Adekemi Taofeek is a fast rising Nigerian actress and movie producer.
The Busty ebony beauty is one of the one of the actress known for her roles in the Yoruba and English movies.
Adekemi started acting in 2008 under Actors Guild of Nigeria (AGN) but joined the Yoruba movie sector in 2012.
She came through with her self produced movie "Baby Mama" directed by Tokunbo Awoga and also featured the likes of Murphy Afolabi, Tunde Usman (Okele), Lekan Olatunji, Leye Adesile-Kuti, Basira Badia and so on.
She has also produced other movies such as "Tibi Tire", "Aaye Mi" (Space) and had also worked with stars like Chika Ike, Ali Nuhu, Majid Michel, Francis Duru and many others.
As he celebrates his hubby birthday today he shares video on Instagram and wrote;
For all those time u stood by me..
For Loving me unconditionally..
For tolerating my black ass..
For giving me reasons to love again..
For being a big brother…
For enduring my stupid attitude🤦🏾‍♀️ wen e enter my head 😋
Wo Akanbi iko,Ademi,Ife mi,okomi,gist partner,drink partner,sex partner,Egbonmi,omo mi😋 Na life contract we sign🤝
Igba odun odun kan ni🙏🏾
In good health,wealth,emi gigun,alafia,ibukun..HAPPY BIRTHDAY NIGGA🥂
AM STRIPING TODAY THO💃🏾💃🏾