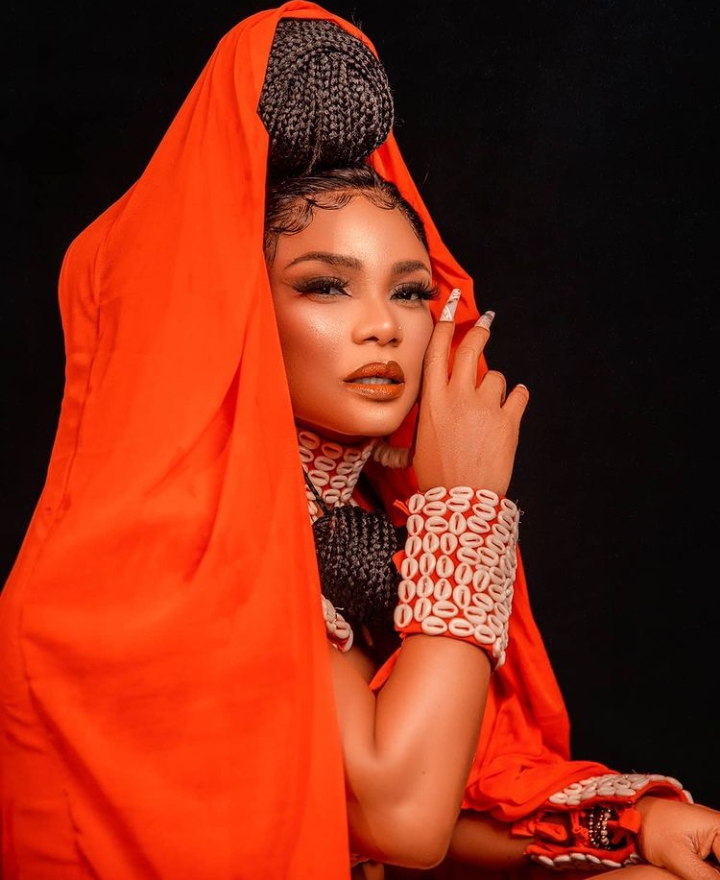 Nollywood actress Iyabo Ojo has received a creative money alphabet from her surprise plug as she celebrates her 44th birthday today, 21st December 2021.
The surprise plug also penned down a special tribute for Iyabo Ojo, describing her as an amazing woman, kind and fearless.
According to the surprise plug, they have fought with Iyabo Ojo many times, but she never gave up on them.
Sharing photos of Iyabo Ojo posing with the beautiful gift, the surprise company showered prayers and birthday wishes on the actress.
The post read: @iyaboojofespris words fail me today, you are one amazing woman I love so much, you are kind and fearless, we have fought so many times, but you never gave up on me, my love for you is deep Boss lady, today is all about you and we pray you never have a better yesterday in Jesus name please help me say a word of prayer to this amazing woman.
It was earlier reported that Priscilla Ojo the daughter of actress Iyabo Ojo took to social media to celebrate her mother as she clocks 'age 44'.
Priscilla Ojo took to her Instagram page to share a photo of herself and her mother twinning in a beautiful white outfit.
She described her mother as her entire world, and she managed to fill many roles in her life, including mother, father, teacher, friend, and best friend.
While expressing appreciation to her mother, Priscilla Ojo added that life is impossible without her.
She wrote: HAPPY BIRTHDAY TO MY ENTIRE WORLDDDDD my love for you is beyond words. You manage to fill so many roles in my life: mom, dad, teacher, friend, best friend!!! Thanks for being my everything. I LOVEEEEEEEEEEE YOUUUUUUUUU MAMA.
You gave me the best life and you are the best gift from God. Life without you is impossible for me. May God keep you healthy and happy in life! Amenn