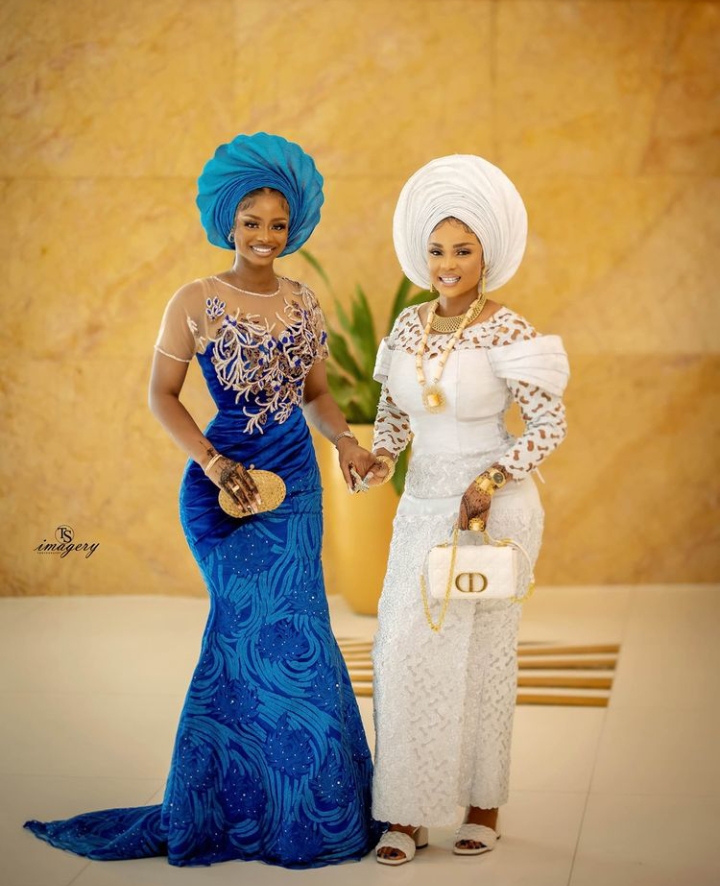 Nigerian brand influencer Priscilla and daughter of Nollywood actress Iyabo Ojo has taken to social media to celebrate her mother as she clocks 'age 44'.
Priscilla Ojo took to her Instagram page to share a photo of herself and her mother twinning in a beautiful white outfit.
She described her mother as her entire world, and she managed to fill many roles in her life, including mother, father, teacher, friend, and best friend.
While expressing appreciation to her mother, Priscilla Ojo added that life is impossible without her.
She wrote: HAPPY BIRTHDAY TO MY ENTIRE WORLDDDDD my love for you is beyond words. You manage to fill so many roles in my life: mom, dad, teacher, friend, best friend!!! Thanks for being my everything. I LOVEEEEEEEEEEE YOUUUUUUUUU MAMA.
You gave me the best life and you are the best gift from God. Life without you is impossible for me. May God keep you healthy and happy in life! Amenn