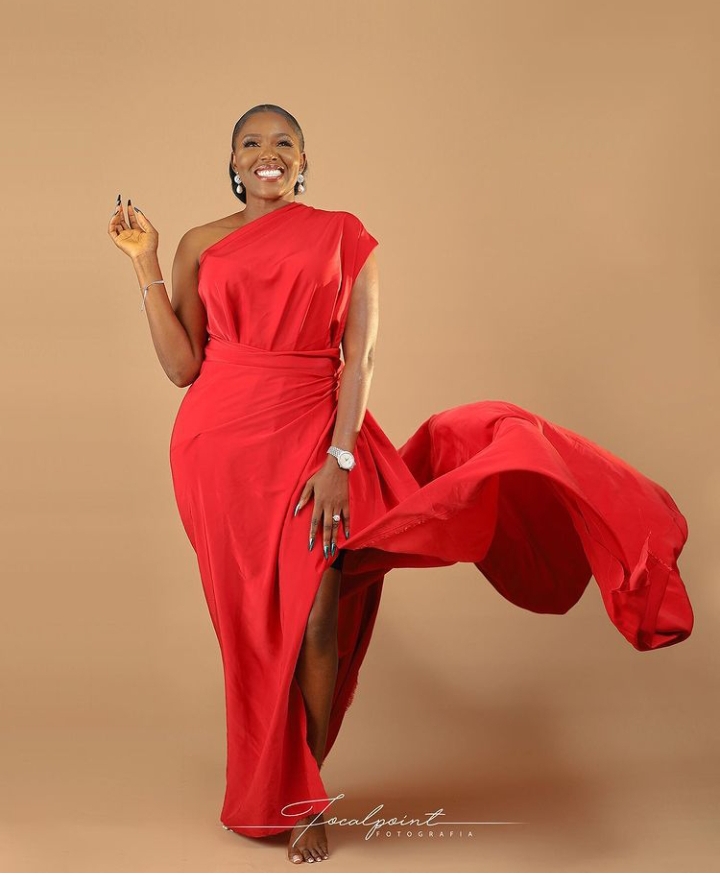 Nollywood actress Biola Adebayo has taken to social media to share her jaw-dropping photos as she celebrates her 40th birthday today, 23rd December 2021.
Also she is expressing appreciation to God for the new milestone, Biola Adebayo urged her fans, followers, and colleagues to pray for her.
In the lengthy post shared on her Instagram page, also Biola Adebayo decreed and declared God's promises into her life.
It's my birthday guys, please pray for me
Thank you Lord for everything, I'm indeed grateful Oluwa modupe o.
As I step on the forth flour, I decree and declare;
I am born of God!
I am the righteousness of God in Christ Jesus
I have the life of Christ in me…..
I prosper effortlessly…..
I do not struggle to excel….
My life is decorated with high favor and lifting
I have great grace in every areas of my life
I am a light, my light is not little, it shines across the globe
I am beautiful in and out
I am plenteous in goodness
I have love and only love in me
All things are working together for my good
I have the garment of honor on me
God is with me all the way
God is not mad at menus madly in love with me
All my sins are forgiven
I live long in wealth, good health and sound mind
I walk in power and dominion
I have victory in ALL battles
My children will rise and call me blessed
My grandchildren/my great grandchildren will surround my table
The fire of the Lord surrounds as a shield
I am the desire of many nations
I have comfort on every side
I enjoy the peace of God
I am in Christ, I am in charge
I am Abiola, I am unstoppable