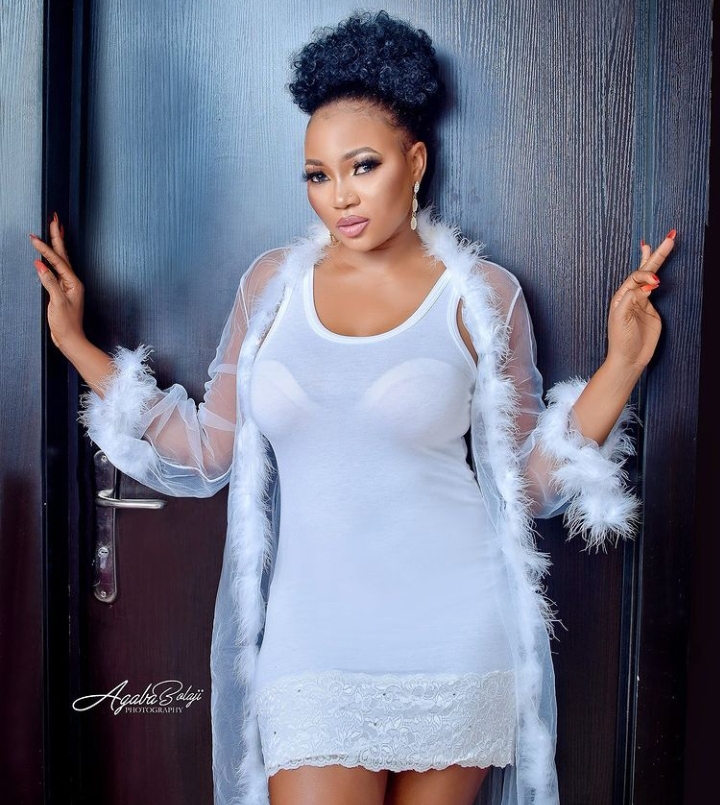 Popular Nollywood actress, Jumoke Odetola has become a discussion on social media when revealed that she now accepts to be called "Baby" by her male admirers.
Jumoke Odetola is well known in the Yoruba movie terrain. She came into the limelight with the movie "Binta Ofege". She is s very talented and skillful actress with one of the largest fan bases in the country.
Taking to her verified Instagram, the popular Nollywood actress made it known that she now accepts to be called Baby by her admirers. She went further to apologize to those she had frowned at in the past when they called her Baby.
In the caption, she wrote saying "Your baby is here. If I ever frowned when you referred to me as a baby, I am sorry. No vex, Your baby is here. Today with my full chest, I accept to be called a baby."
See the post below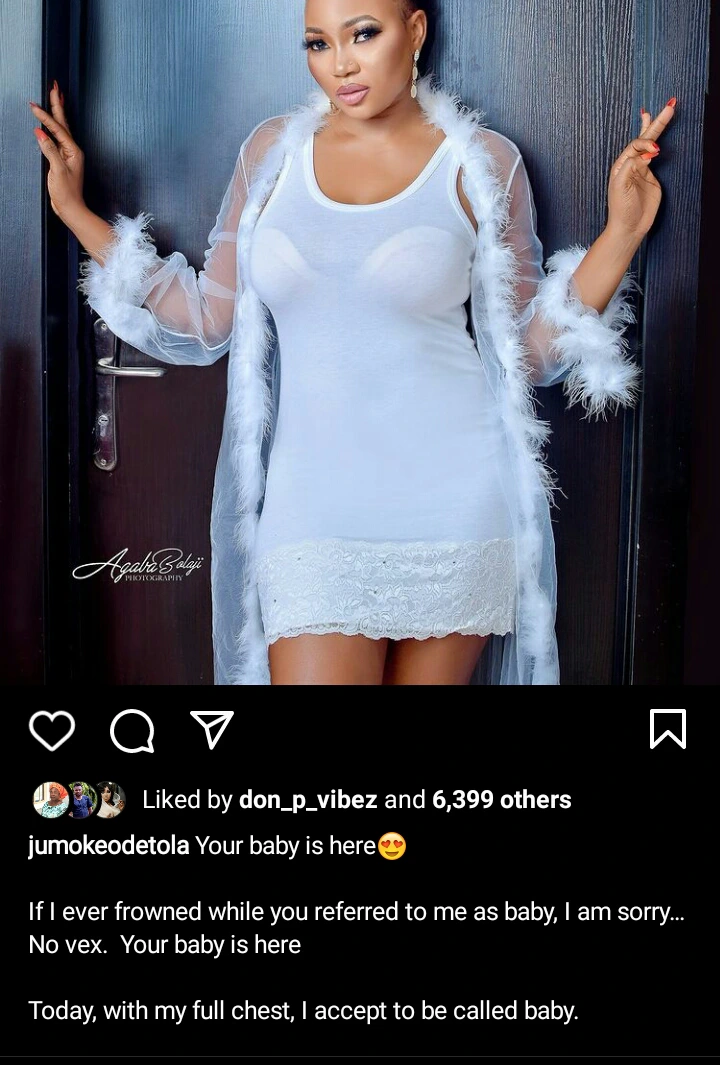 Still, In the post, The 38-year-old actress shared a beautiful photo of herself. She looked gorgeous as she rocked a white outfit that looked good on her. This photo shows that the actress is the epitome of beauty.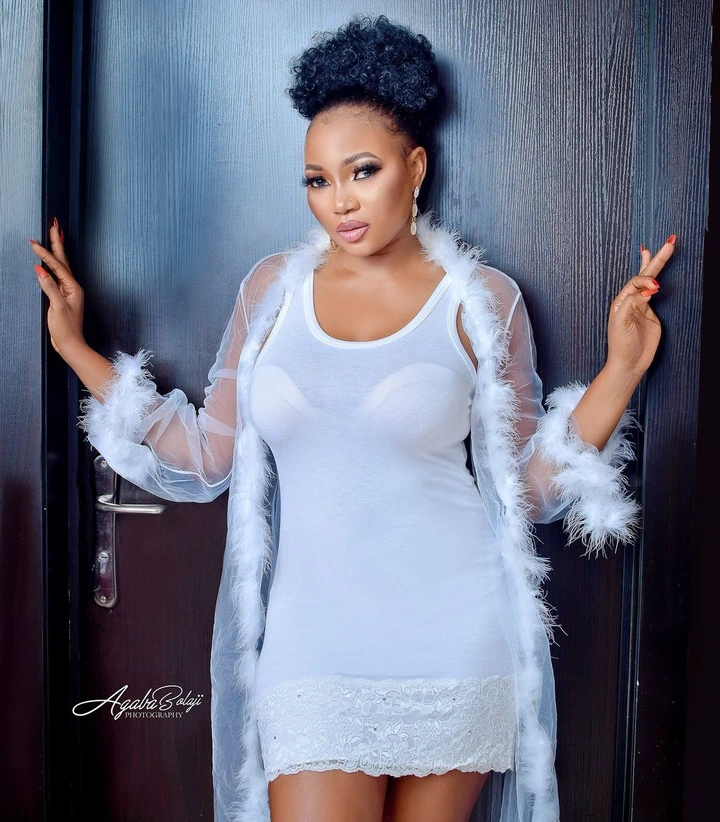 From this post, it seems the actress has always hated when others called her "Baby" but suddenly, she has changed her mind and decided to accept It. This new development sparked by reactions from her fans.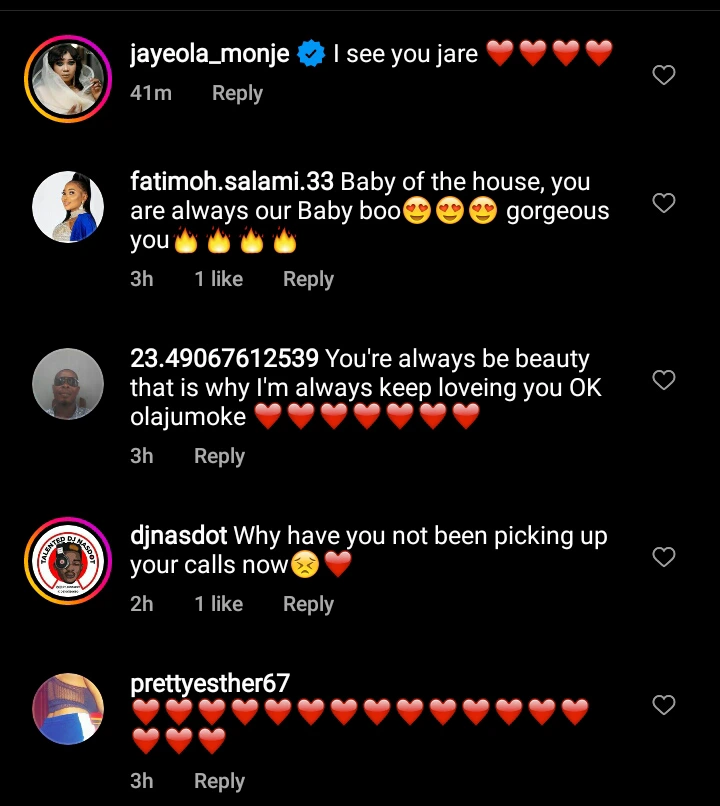 Many took the opportunity to call her "Baby" while others hailed her for her beauty due to the way she looked really good in the photo. See some of the comments below