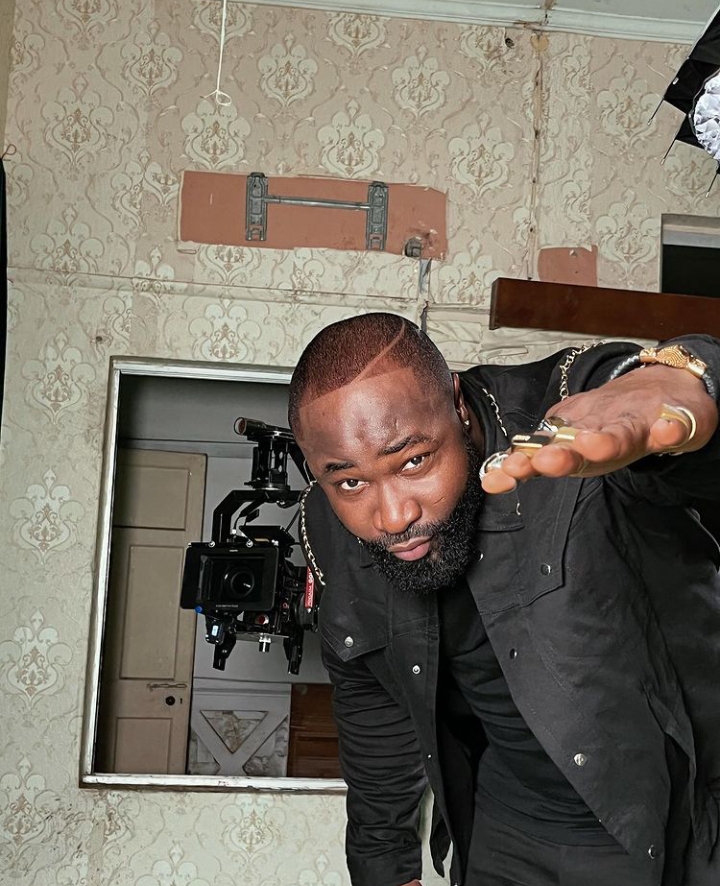 One of the renowned music star in the entertainment industry has revealed in his recent post on Instagram that he was deceived by his ex girlfriend, and never gave him twins. It should be recalled that in 2017, some pictures of Harrysong with a set of twin trended online, while many believed this was true, Harrysong recently debunked it, and stated the then clarification as non-factual.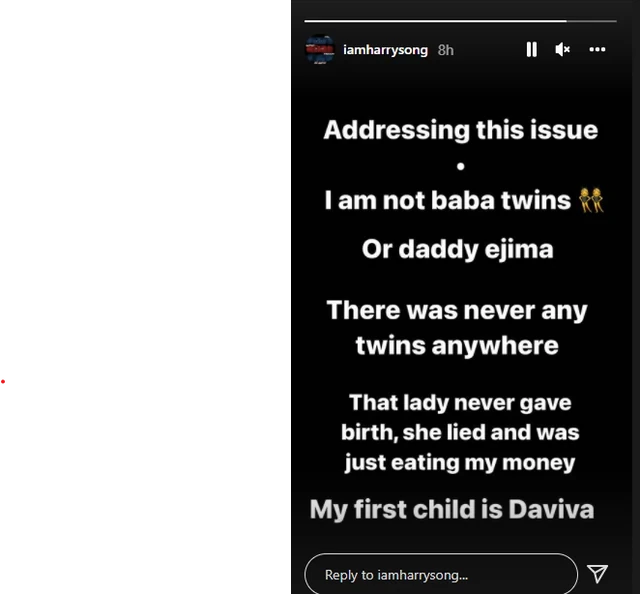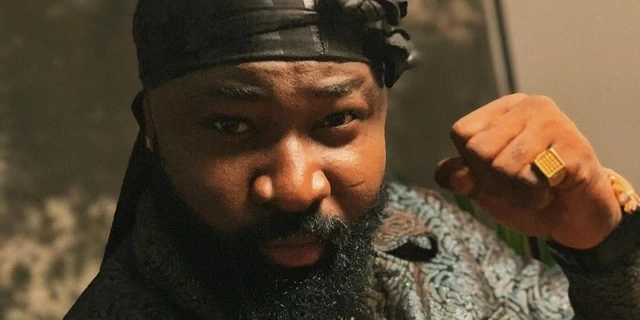 The music star made this known via his Instagram Stories on Saturday, January 1, 2022.
"Addressing this issue. I am not baba twins or daddy ejima. There was never any twins anywhere"
"The lady never gave birth. She lied and was just eating my money. My first child is Daviva."
It would be recalled that in 2017, it was reported that the music star welcomed a set of twins with his partner in the United States of America.
This type of situation has caused many men doom, but it's so of high benefits that Harrysong stood a courageous man, and wasn't affected due to this. It should be noted that Harrysong married last year, and below is a picture of the mutual engagement: