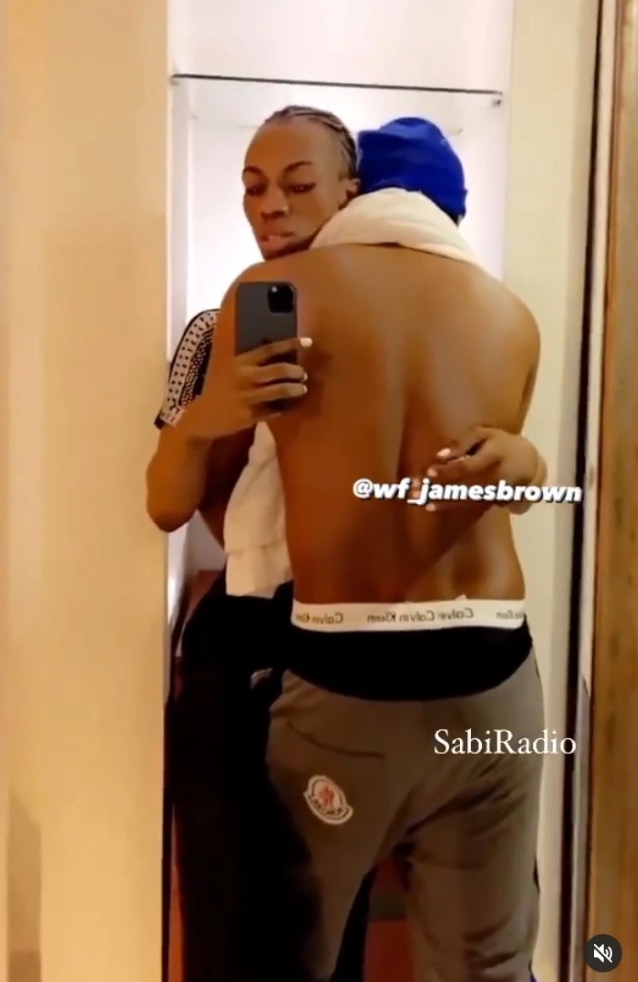 In recent development, Popular Internet personality, James Brown shared some intimate moments with the new man in his life.
James Obialor, popularly known as James Brown, is a Nigerian internet personality, dancer and cross dresser who was noted in 2018 following a viral video in which he said the phrase "They did not caught me" following an arrest by the police. They were arrested alongside 46 others for being allegedly gay and spent a month at the Ikoyi Correctional Facility. The case against them was later dismissed by a court.
Taking to his official and verified Instagram, James Brown shared a video. In the video, he was seen caressing an unidentified man in the video. From the way he was touching the man, we can deduce that the man is his new lover.
See screenshot of the video he shared on his Official Instagram page.